"For far too long the prophetic has focused on the role of individual prophets and neglected our corporate prophetic identity."
Cath's new book is out September 1st!
It's available from Amazon, Barnes & Noble and other Christian bookstores.
If you are interested in a bulk order please get in touch – we give generous discounts!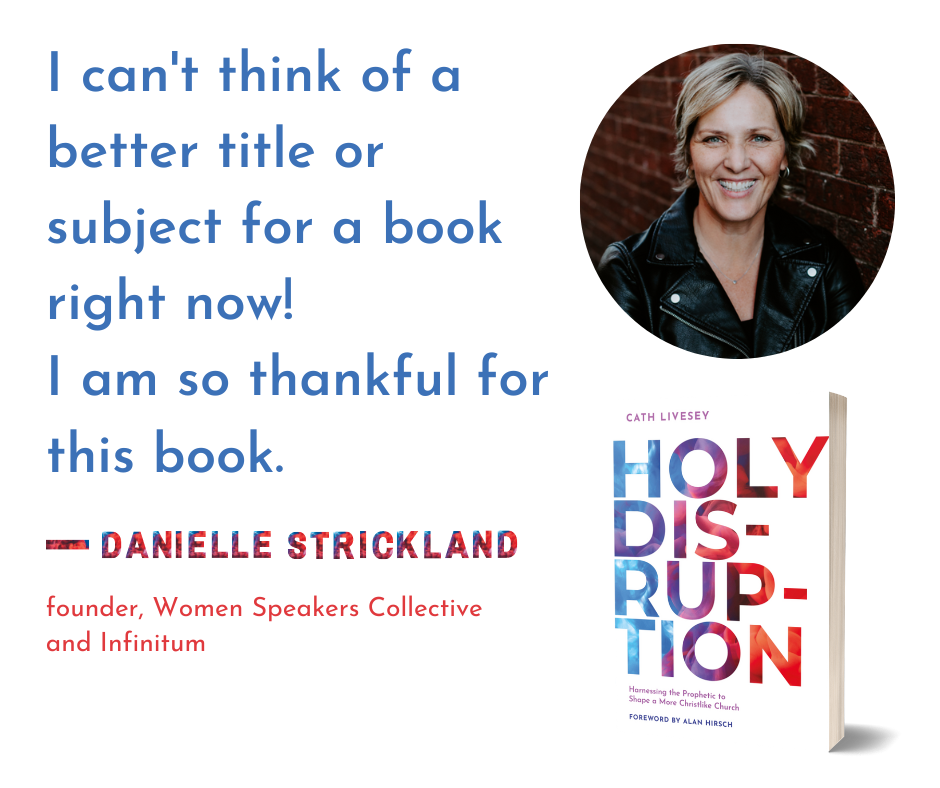 Holy Disruption unpacks a holistic, Jesus-shaped perspective of the prophetic, exploring how we, as the church, are collectively called to embody this ministry as a key part of our calling to become more like Christ. The book encourages us to welcome the holy disruption God longs to bring through the prophetic, allowing him to conform the church to the image of Jesus and to transform the world around us for the sake of his justice and righteousness.

Holy Disruption dispels the myth that the prophetic is a solo-enterprise or an optional extra and equips leaders to be confident in taking others on a journey of discovery to harness the prophetic in their lives and communities.